Associate Lawyer (Mandarin and Cantonese Speaking Lawyer) 
Sarah Leung is a trilingual trial lawyer who practices in family and divorce law. She was born in England and spent her early childhood years in Hong Kong, China, before immigrating to Canada with her family at the age of nine. She obtained her law degree from the University of British Columbia and was called to the bar in 2008. She has 15 years of litigation experience and in particular, trial experience, in both Provincial Court and Supreme Court of British Columbia.
Sarah is well-versed in all areas of family law, although her focus is on complicated family law issues including complex employment and business structures and difficult parenting matters. Sarah is fluent in both Cantonese and Mandarin; she further brings the necessary Asian cultural awareness when serving the firm's Chinese (Mandarin and Cantonese) speaking clients.
Sarah understands her clients and has a client-oriented approach. She works closely with her clients to tailor a strategy that works best for their case. Sarah aims to solve her client's problems efficiently, expeditiously, and through settlement. However, when amicable resolution is not an option, she does not shy away from moving the family matter forward in court. Sarah's extensive court experience coupled with her creative legal thinking, assertiveness, and tenacity makes her a force to be reckoned with.
Outside of work, Sarah is an avid foodie; she also enjoys singing, the theatre, and skiing at Whistler in winter.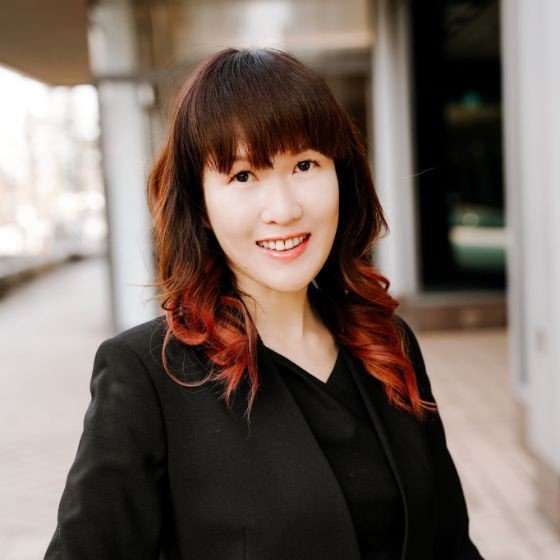 Education
2007 Bachelor of Laws, University of British Columbia
2004 Bachelor of Science, University of British Columbia

Bar and Professional Memberships
2008 Member, Law Society of British Columbia
Trial Lawyers Association of BC
What Our Clients are Saying
"I was represented by the lawyers at Nassim Nassers office and had exceptional results. Going through a divorce can be exhausting both mentally and emotionally. The mental toughness and keen legal skills my legal team at Nasser Allan Law showed led me to a triumphant victory and has me moving forward in life full speed ahead. The legal team at Nasser Allan Law has extremely experienced in handling complex complicated files that I had and that made a huge difference in my opinion.
They helped me get my rights and what's fair and equitable. My file is highly contentious but not a high-value file, yet Nassim has dedicated so much time and effort to ensure success in every application. Thank you so much Nassim Nasser! More power to you and your Law firm."
Our divorce lawyers have extensive legal knowledge to help you navigate complex legal disputes.
We pride ourselves on our outstanding customer service, representing our clients with integrity and confidentiality.
We speak in plain language
Communication with our clients is paramount. You will always be kept in the loop and know where your case stands.
We are efficient and cost effective
We are upfront with what will be charged to you and work together with you so your case strategy does not exceed your budget.
Fill out the form below to receive an initial consultation and we will get back to you shortly.